Casio Digital Piano Reviews 2019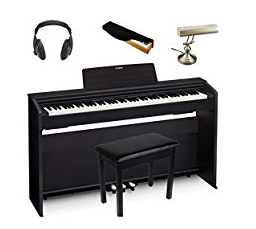 Casio Privia PX-870 Digital Piano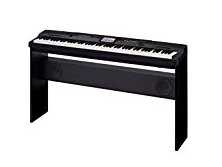 Casio CGP-700BK 88-Key Digital Grand Piano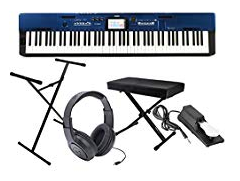 Casio CGP-700BK 88-Key Digital Grand Piano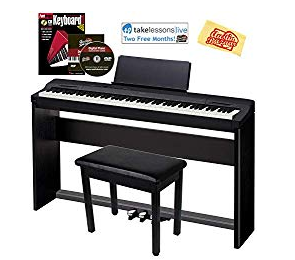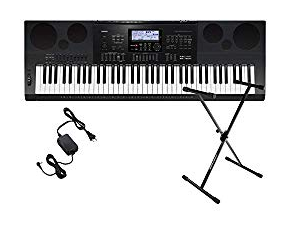 Casio WK245 76 Key Touch Sensitive Keyboard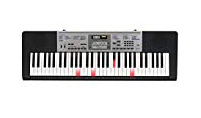 Casio Lk 175 61 Key Lighted Keyboard Review
About Casio Pianos
If you're considering the purchase of an electronic piano, you'll likely want to know something about Casio pianos, which have long been a very popular brand with pianists at a variety of levels. As a matter of fact, Casio was one of the first producers of electronic pianos, releasing several models of mini-keyboards as far back as 1982. Their new technology took the music world by storm, creating portable instruments that could be carried just about anywhere.
Prior to that, the company was pretty much known only as a manufacturer of watches and calculators, so its journey into the world of music was something of a surprise. Nonetheless, it wasn't long before Casio mini-keyboards – and then the full-sized Casio electric piano – appeared on the commercial music scene. No longer did bands of various genres need to have access to an acoustic piano to perform their music. These new Casio electric keyboards were portable and convenient, and it was clear that the digital piano business was going to continue growing.
Before long, piano students also began to recognize some of the advantages of purchasing such an instrument. While an acoustic piano is nearly always preferred by piano teachers, these Casio pianos provided a cost savings for those who just couldn't afford a "real" piano or who weren't ready to make that commitment. Early Casio keyboard prices were likely about one-tenth of the price of an acoustic instrument and were an ideal starter instrument for many students of that era. And that trend continues.
In the hierarchy of digital pianos, Casio doesn't usually come in at the top as far as features are concerned, though the company's Privia line certainly represents a great improvement from models of the past. The cost, however, which is substantially lower in many cases than brands like Yamaha, Roland, and Kurzweil, remains attractive to newbies, especially parents of young children who aren't sure whether their kid will stick with their lessons.
Regarding sound and touch technology, Casio comes out a bit behind companies like Yamaha, which uses their expertise in creating keyboards for acoustic pianos to design their digital pianos. For example, their new Grand Touch action is the closest a digital piano has ever come to feeling like an acoustic piano, reviewers say. They also use real wood for the keys.
But while Casio hasn't been able to match the exact tone and feel of an acoustic piano, the company's instruments have sent many piano students off on a good start. Nevertheless, there are certain features that should always be considered when shopping for an electronic practice piano, and we've outlined those in our reviews below.
While these helpful reviews are meant to be a guide for those considering a Casio digital piano, remember that your teacher has a wealth of knowledge about such things and should always be consulted before you make a purchase in order to ensure that the student winds up with a suitable instrument for practice.